You're expecting a delivery from DHL and you have received an alert stating: "Arrived at CINCINNATI HUB OH"
What does this mean exactly? What goes on inside the "Hub" and what should you do if your package gets stuck there?
Let's take a look…
Summary: DHL Cincinnati Hub Ohio
The DHL Cincinnati Hub Oh, officially known as the DHL Express Americas Hub, is situated at the Cincinnati/Northern Kentucky International Airport (CVG). It is the main DHL international package processing center in the Midwest of the USA.
Important Contact Details
We'll start with a bunch of important contact details.
If your package is stuck in the DHL Cincinnati Hub, and you are looking for ways to see what the hold-up is, the following contacts can help.
DHL Cincinnati Hub Oh Address
DHL Express Americas Hub, 2387 DHL Drive Hebron, KY 41048
Note: there are no customer-facing services at the Cincinnati Hub, so arriving there and expecting help is not advised.
DHL Customer Services (Missing/Delayed Packages)
1-800-CALL DHL (1-800-225-5345)
DHL Express Website (USA)
This link will take you to the DHL express help page where you can access online chat and other helpful services if you need to locate your package.
DHL Express Telephone Numbers
Billing Assistance: 1-800-722-0081
Dangerous Goods: 1-866-817-3794
Service Point Partners: 1-888-262-4462
Technical Support: 1-800-527-7298
Cincinnati Hub Ohio – Full Guide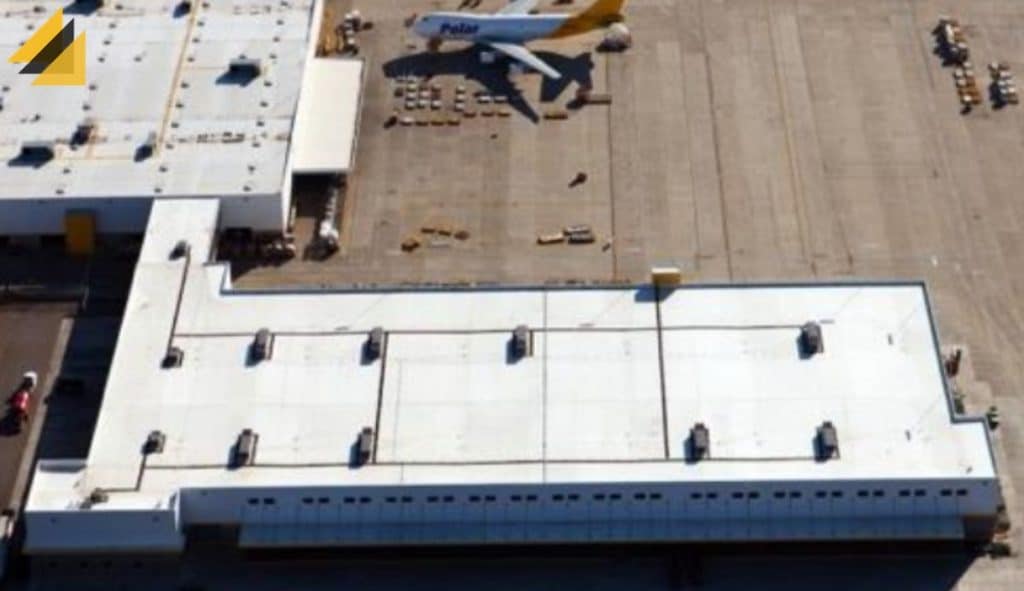 What Goes on at the Hub?
The DHL Cincinnati Hub is a behemoth in the world of logistics, boasting an impressive 527,000 square feet of space.
It is the central hub for DHL's operations in the Americas region, and as a result, 80% of outbound international DHL packages flow through the facility.
1. Sorting and Distribution
The primary function of the hub is to sort and distribute packages, documents, and parcels.
A highly automated system, consisting of conveyors and state-of-the-art technology, helps sort and process thousands of items every hour.
Additionally, CVG's strategic location places it within a one-hour flight radius of 60% of the U.S. population and within a three-hour flight radius of 85% of the U.S. population.
2. Customs Clearance
To ensure swift clearance of shipments before or upon arrival, a dedicated Customs Clearance Team operates at the CVG Hub 24/7.
This is crucial for ensuring packages reach their intended destinations without unnecessary delays.
3. Freight Forwarding
The Cincinnati Hub serves as a key hub for DHL's international freight forwarding operations, offering comprehensive logistics solutions to businesses of all sizes.
4. Transshipment
As a central point in the DHL network, the hub handles transshipment, where packages are transferred between different flights, ensuring rapid delivery to their final destinations.
My Package is Stuck in Cincinnati Hub Ohio
Let's face it, there is a very good chance you have reached this article because your package is seemingly stuck at the DHL Cincinnati Hub, and you are wondering what to do about it.
First, let's look at the reasons your mail item might be stuck, and then we'll cover some potential actionable steps you can take.
Reasons Packages Get Stuck at the Hub
Packages may sometimes experience delays or get "stuck" at the DHL Cincinnati Hub for various reasons:
1. Customs Clearance
International shipments often require customs clearance, which can be a time-consuming process.
Delays may occur due to incomplete or inaccurate customs documentation.
2. Sorting Errors
In rare instances, packages can be misrouted or misplaced during the sorting process, leading to temporary delays.
3. High Volume
The Cincinnati Hub processes a massive volume of packages daily, (95,000 pieces according to DHL) and during peak seasons, such as holidays, the volume can be overwhelming, causing delays in handling.
4. Weather and Operational Issues
Severe weather conditions, technical glitches, or other operational issues can disrupt hub operations and lead to delays.
What You Can Do if Your Package is Stuck
If you find that your mail item is experiencing delays or is "stuck" at the DHL Cincinnati Hub, there are several steps you can take to resolve the issue:
1. Be Patient
I know it is annoying to hear, but my first piece of advice is to be patient.
Assuming your package delivery has not gone past the estimated (or guaranteed) delivery date, it is always best to wait longer.
Although delays are frustrating, many issues at the hub are temporary and resolved within a short period.
Furthermore, your package could be moving but the tracking updates are not following.
Essentially, DHL's extensive network and experience in logistics mean that packages usually continue on their journey promptly, and delays can be mitigated.
2. Tracking Options
I've already mentioned that sometimes tracking can be delayed.
If so, you could check your package with other services such as 17Track and Parcelsapp.
If no new alerts can be found there, follow the step above (be patient), until it is clear that the package really is stuck.
3. Contact DHL
Okay, if several days pass and your item remains stuck at the Cincinnati Hub, it's advisable to contact DHL's customer service.
The number is: 1-800-CALL DHL (1-800-225-5345)
Have your tracking and destination address details at the ready when you make the call.
You can also use the online chat services available through the DHL Express website.
---
I'm a 25 year veteran of USPS. I'm retired now, but as the editor of Mailbox Master, I can't quite remove myself from the carrier industry just yet. 🙂